Introduction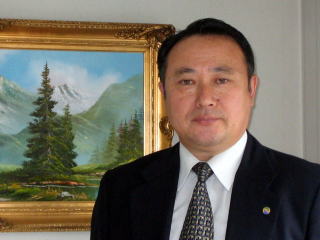 We have established the company to manufacture and sold hydraulic machineriesand machine tools mainly in Tokyo, Hachioji on June 1,1984,
and contributed to the customer with MIM product of the new material
which is the personal product .

In addition, we have established "EKUTOM " which is plastic injection tool design
and manufacturing company in Aomori techno polis high technology industrial area
in 1999.

The company achieved results as professionals of the tools.

Furthermore, we established independent company "Ningbo Toko international
trade Co., Ltd." in Ningbo City that is the trade foothold of the Chinese maximum
that is bonded area in 2003, and product hydraulic machineries, molding machines
various parts by the local tie-up company.
And we are active by a price and quality to match expectation of people.
Policy
We will perform the next business to meet the demand of the customer
from needs to diversify and distribution systems.
We will make bases for the development of the company which
manufacture and sell general machines.

1. The company and work are grown up in Japanese, Asia and global field of vision.
2. We are active for next manufacturing positively for the earth and the future.
3. We offer development with a product of the prominent quality in response to expectation and the trust of the customer.
Business contents
1. The Injection molding machines, the machine tools, metal plate processing machines, the hydraulic machineries
2. Plastic injection tool design and manufacturing ,processing
3. The development, production and sale of the MIM product
4. Import , sale of agriculture machinery and the food containers
5. Overseas trading business (import and export business )
MIM( Metal Injection Mold )
MIM is compound technology of plastic injection mold and powder metallurgy technology ,and can make a metal part of the three-dimensional shape.

It is not done injection molding of fusion / half fusion metal itself like die-casting and thixomolding and metal powder can mix a resin binder with, and it is used plastic injection molding machines, and it is done injection molding of the materials which did it in the shape of a pellet.

Because it is almost a property of the plastic, the part of a point in time made injection molding removes a resin binder to make this a complete metal part and sintering is performed more and can complete metal parts.
Application
Watches、Cameras、Glasses ・Keys ・Personal Computers、Mobile phones ・Automobiles ・Medical Components ・Building equipments ・Electrical equipments
---